Here we have
Yoshiharu Tsuge's
"The Boy and the Old Book", and
Ryouichi Ikegami's
"Crime of Awareness". Click on the picture to go to the scans album to view the pages directly. Both stories are from the September, 1966, #25 issue of
Garo
.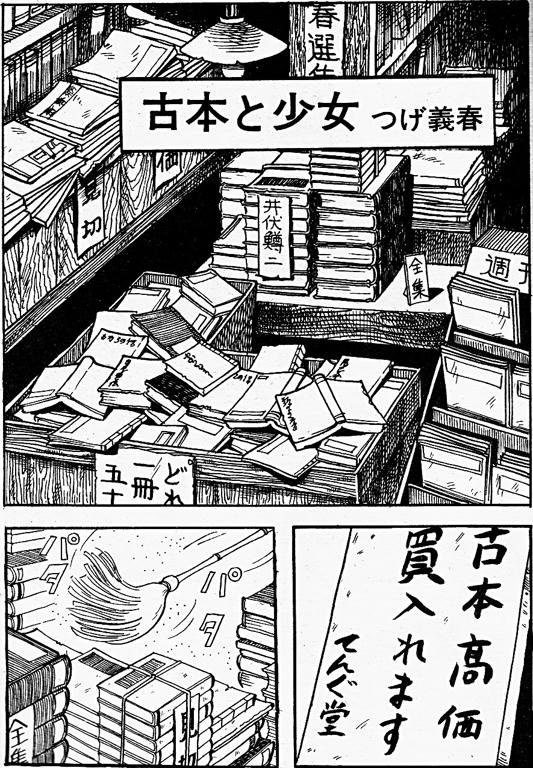 Click here for the
The Boy and the Old Book
story. A young boy desperately wants to buy a specific book, but he doesn't have the 1000 yen for it. One day, while leafing through it, a 1000 yen bill falls out, and he guiltily runs home with the money. But, the next day, another kid outbids him and gets the book for 1500 yen. Eventually, the boy figures that the money had been left in the book by the previous owner and tracks down the new book's owner to turn the money over. Only to discover the truth behind the bill and the book. This story is by Yoshiharu Tsuge the creator of "Daiba Electroplating Company", which I'd translated here earlier.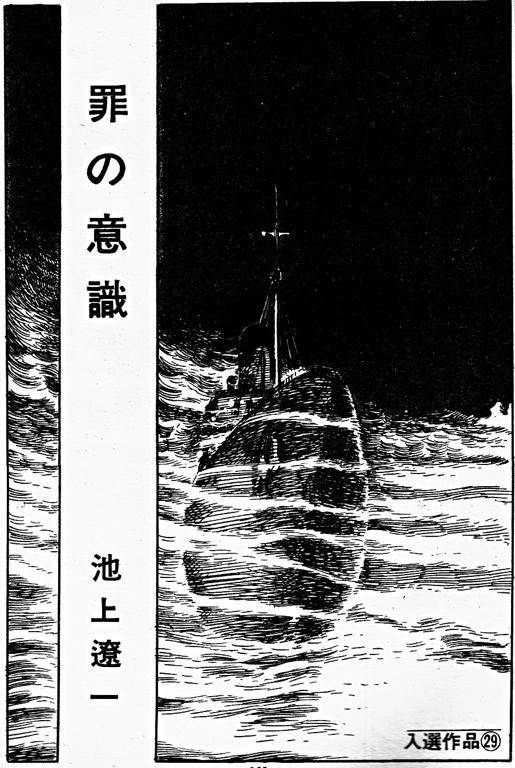 Click here for the
Crime of Awareness
story. This is a very early short from the artist for "Crying Freeman" and "Mai the Pyschic Girl", although you can't tell from the art style here. A greedy old man on a cruise ship panics when the ship runs into a freighter and begins to sink, and he can't find his son in among the screaming masses. A young girl grabs him and he kicks himself free to continue his search. Later, he's reunited with his boy, by a man that had saved the kid during his fruitless search for his own daughter.