For the
Dec., '69
issue, I'm highlighting:
Susumu Katsumata's - I--diot
あ~ほ (I--diot)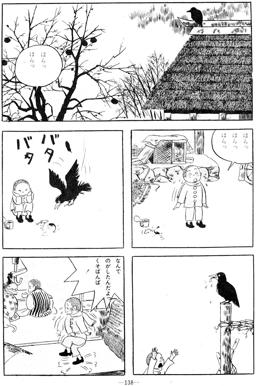 Actually, Katsumata is using this issue to run a full 12-page story. Essentially it's a crow's perspective on Japanese rural life, debunking various myths and explaining the real reason why crows cry. That, and that they'd rather eat chicken eggs than watermelons.