For the
Apr., '69
issue, I'm highlighting:
Yuu Takita's - Tamanoi Neighborhood House
玉の井界隈○番地 (Tamanoi Neighborhood House)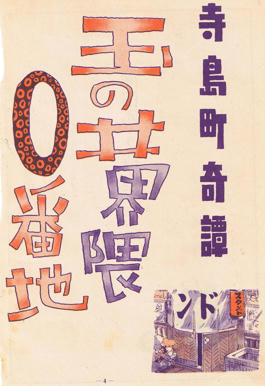 Part of the Terajima Series.This is one of the Terajima stories, although Kiyoshi and his family don't really factor into it much. A street walker unsuccessfully tries to drum up business, then gives up for the night. As she's settling in her apartment, one of the customers runs up to say that one of the other girls is in pain.After a certain amount of dithering, the girl is taken to a doctor where she's diagnosed with a burst appendix. Very few of Kiyoshi's family understands what it means to have an appendix removed, and in an attempt to come to grips with this, Kiyoshi pretends to operate on Tama. Eventually, the story returns to the first street walker, who is in her room alone again, wishing that she had someone to take care of her.